How to make long but captivating videos?
Just after Google, YouTube is the second most visited site in the world.
This information from several companies specializing in the analysis of Internet behavior reveals a big secret: people love videos.
The recent success of the TikTok application has confirmed this observation and many Youtubers earn a very good living thanks to the sole monetization of their videos..
60% of Internet users worldwide say they watch videos at least 30 minutes a day and 35% of them confirm that they spend more than 60 minutes watching videos daily.
But publishing videos on the internet cannot be improvised.
Like all communication channels, the Internet has its own codes and requirements that must be known and respected.
If the preference seems to go to short videos, it is also quite possible to publish long videos which will have great success.
And that's what we're going to find out in this article.
When you're done reading, all you have to do is turn on your camera and become a web star with your videos.
What is a long video?
The definition of a long video varies greatly, but in the currently dominant internet format, videos are considered long when they exceed 8 minutes.
If you have an important story to tell or want to talk about a topic that is close to your heart, a 7-minute video may not be enough.
However, you should know that the Internet is a medium full of content.
As a result, people are less and less used to focusing on one thing for a long time.
On YouTube, for example, the retention time is 80% for a video of less than one minute and only 40% if the video exceeds 10 minutes.
So you need to learn how to hold their attention by making captivating videos.
Choose your theme and your angle carefully
This very important first step is too often overlooked. You must take the time to choose the theme you want to address.
Once the subject has been found, it is important to document yourself in order to acquire the necessary knowledge. Good documentation can make any topic interesting.
For example, if you choose to talk about locks, you can do some historical research to educate your audience on where these tools came from and how they have evolved over time.
It might capture the public's attention. Finding the right angle for the subject matter is therefore very important. To achieve this, you can ask yourself a few questions (50% of long videos with a good audience provide new information)
What is the typical profile of people who watch my videos?

What are their concerns?

What would they like to know about the subject?

What is their opinion on the subject?

What current challenges do they face?
These questions will help you find the right angle and produce an original video.
Go straight to the point
The first 30 seconds of your video are the most important. They are the ones which determine whether your target will continue to follow the video or move on to another content. It is therefore very important at this level to be direct.
Announce from the beginning the added value that your video will bring to the public or state the problem in clear terms.
Don't make the mistake of launching into long intros or beating around the bush to make the audience yawn. Such strategies will not deliver the desired result (90% of Internet users decide after 30 seconds whether a video deserves their attention or not.)
Quotes are also a good way to capture attention. But be careful not to choose quotes that are off topic in relation to the topic you are discussing.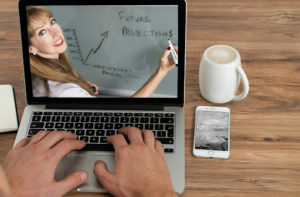 Pay attention to image quality
If you have the best subject in the world and you find the right entry formula, but your video is of poor quality, your goal will not be achieved. Indeed, images of poor quality or which move constantly do not captivate anyone, not even you for that matter. So be professional and invest in the accessories that will allow you to produce good quality videos.
Above all, we must not neglect the details, such as tripods, which make it possible to obtain non-shaky images. If you decide to make your videos with your smartphone, know that specialists recommend the Octopus tripod if your device is small.
Otherwise, if you use a slightly larger smartphone, the GorillaPod will be perfect for you. In any case, check the resolution and power of your camera. You don't have to shoot in 4K.
But it is imperative that the images are sharp and present all the useful details. A video with a very interesting theme has less than an 80% chance of being followed if it is of poor quality.
Lighting
Lighting is also a very important element. If your video is dark, the things you want to show the audience may not be visible and therefore you won't be able to grab attention. It is therefore very important to take special measures to light the things you are going to shoot. This provision is all the more important if you are filming with a smartphone.
These devices generally have inefficient photographic sensors. And if you ever shoot somewhere slightly dark, you will have a poor quality rendering. If you don't have an optimal light source, opt for filming in places with good light.
At this level, you also have to be careful with front lights and backlighting, these techniques can give you a very bad result.
The sound
Most people don't hesitate to skip a video if it sounds bad. Sound is therefore a very important element if you want to create long videos that are successful. We advise you not to trust too much the microphones embedded in your camera or in your smartphone.
It's best to opt for a mic that you can connect via Bluetooth, or even using a cable. This simple precaution will ensure good quality sound that goes hand in hand with the images. Bad sound reduces your video's chances of success by more than 50%.
Add background sound
Without background music, a video can sound too quiet, and therefore boring. Good background music is therefore necessary to capture attention, especially when it comes to long videos.
However, some precautions should be taken with their use.
Avoid music that is too loud: If your music is too loud, it could prevent people from hearing the narration and therefore distract them. The music, while remaining perceptible, must not take over the voice.
Avoid music unrelated to the subject: You must be careful to choose a musical genre that fits with the subject you are dealing with and the angle with which you are dealing with it.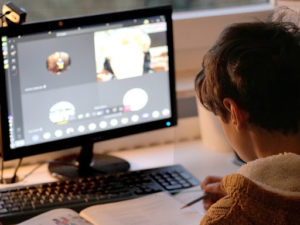 The voice over
The voiceover is a very captivating element, especially if your video is a report. If you have a great voice and you feel capable, you can decide to narrate your video yourself. Otherwise, it is better to seek a professional in the sector who will make you very beautiful poses. In case the amount requested by the latter seems too high to you, consider investing in an artificial intelligence specialized in voiceover. With the evolution of technology, the end result might surprise you.
Fix blemishes with an editor
At this stage, there is no need to invest in high-end software. IMove, Windows Movie Maker, or YouTube's editing application will be used to fix unnecessary footage or confusing moments that may spoil your video. Your audience won't find your video captivating if they notice a lot of mistakes right from the start. It is therefore necessary to proceed to editing before publication.
In summary, we must remember that it is quite possible to create long and captivating videos. But to achieve this goal, you must follow a number of rules and not overlook any detail.