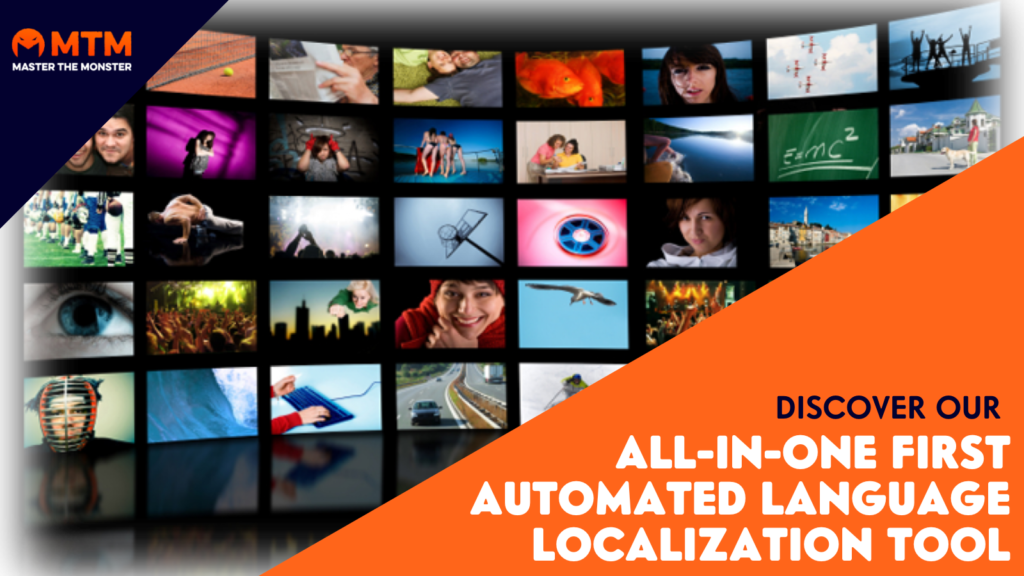 An important aspect of making a video truly global is the ability to understand it. Content that's localized has a better chance of engagement success if the audience knows what's actually being said, whether they're in China, Mexico or France. When you're churning out dozens of videos a month to your channels but don't have the bandwidth or budget to dub each video into specific languages, you run into a bottleneck where your message can be misinterpreted, especially in important regions where your international customers are. Voiceovers (dubbing) and translations are costly and often take a considerable amount of time, despite the original finished content being ready for distribution.
MTM unveils MTM TST tool (Transcription, Subtitles and Translation)
Master the Monster is thrilled to unveil our MTM TST (Transcription, Subtitles and Translation) tool, the first, all-in-one, separate language subtitling feature that localizes content into over 100+ languages– in minutes. For our global clients, localization of hundreds and thousands of assets is at the core of their needs. While it has become increasingly mandatory (thanks to the nature of how social media knows no boundaries) and at the same time extremely complex. Giving the possibility to manage the translations both from the local markets and from the central marketing teams is a huge step in terms of cost and time savings both at the heart of the MTM promise.
For English-speaking or native content creators and influencers, it's a challenge to be seen on a global scale but not be understood. With MTM TST, we're helping each content creator and brand make their influence truly global.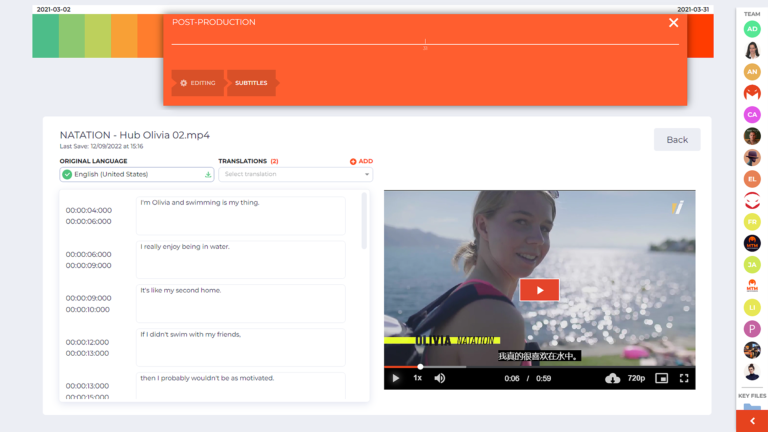 How works MTM TST tool (Transcription, Subtitles and Translation)?
Incorporating Google Translate and Google Speech-to-Text APIs, a transcription of speech to text happens in minutes; a non-subtitled 5 minute video can be translated into whichever language you choose in less than 180 seconds (3 minutes). An hour-long video can be auto-translated in roughly 36 minutes– saving a team of captioners and translators hours to days of tedious work, instead giving back time to focus on correcting the nuances of languages in the final transcript versus rushing the project.
Further, a video already with a close-captioned translation can be done even more quickly; a 5 minute video can be done in 20 seconds and an hour-long video can be translated in 5 minutes
MTM TST is interoperable with all files from .mov to .WAV to .FLAC.
To watch TST in action, please view:
MTM TST is now available for an additional cost and can be added to the platform premium subscription. The feature will eventually be offered as a separate pay-per-use tool from the subscription at a later date.