7 Types of Impactful Marketing Videos
Using marketing videos to publicize the services of a company or to publicize a product is essential today. Indeed, marketing videos are considered to be an easy way to consume content. They offer several advantages and are enjoying dazzling success in the field of communication. Properly produced, they capture attention for as long as possible. Marketing videos take a lot of work, but it's worth it. So what are the different types of impactful marketing videos?
Demonstration videos
Whether animated or filmed videos, demo videos play a big role in any marketing system. Whether it's a physical product or software, these videos are the lethal weapon of all software publishers. The same is true with startups. These so-called "demo videos" meet common objectives, but sometimes differ in form. Indeed, they enable the public to discover the functionalities of your live services or your products. They also allow the public to get a peak preview "under the hood" and make them want to use your services and buy your products.
Then, the demo videos convince the audience with images, thanks to concrete arguments, but also thanks to a scenario. They are an absolute asset for nurturing a prospect's purchase decision and for generating leads. Plus, with the how-to videos, you don't have to be a video editing expert. You can, for example, use the "screen-caste" or recording tools. You can also use lead magnets known as lead magnets.
Event videos
Do you give conferences or participate in conferences? Do you do team training? Know that whatever your activity, you will be called upon to meet the outside world. In other words, you will one day have to leave your office. This outing to the public can be done in many ways. Indeed, the so-called event videos that will be produced offer various advantages.
They allow the diversification and revitalization of the formats used in event communication.
They ensure the sustainability of your business over time;

The videos humanize the event by centering the communication;

An event video offers a second chance to attend for absentees.
Then, the videos that will be presented can take into account the different moments of the event. The pre-event videos allow you to recap the previous edition (if it's not the first year). These event videos can also be produced in several formats: promotion (or teasing), interviews and conferences/speakers. There are also "live" videos, which cover the event live and allow those absent to feel present. Thanks to these videos, you can broadcast a conference, a plenary session or a workshop live. Finally, you have the post-event videos. These highlight the course of the event, the results achieved and the projects for the future.
Testimonial videos
These videos, considered to be a "punch" factor, allow to convince and gain credibility. The use of this type of marketing video works in "b To b", but also in "b To c". With this method, customer reviews are essential in the final phase of the purchase process. The concept is simple: just interview a customer in front of a camera and it will give your prospect confidence. Customer testimonial videos will convince your prospects if your words are not enough.
You can produce a customer testimonial in several formats: short (30 to 60 seconds) or long (20 to 60 min). You can also make videos that present the CEO of your company. These videos can also feature a member of your team. And just like the how-to videos, the scheme remains the same. At best, you can opt for the testimony of a collaborator. The principle remains the same with this alternative. However, make sure that your collaborator's speech is more pointed.
Promotional videos
Promotional videos are purely marketing and sales videos. This is the most well-known format of all, as it is very often used in TV ads and in many YouTube ads. But, why this type of video marketing? Promotional videos help show a business in its best light. They also make it possible to acquire a significant number of customers, prospects or testers.
Next, it should be noted that a promotional video usually takes the form of a short video (15 to 45 seconds). It is very dynamic, and therefore makes it possible to present the strong points in an "elevator pitch" format. Also known as the ascender argument. This type of video offers more possibilities on form and content. With this one, you have to stage your customers and tell a story around their needs. This way, you will have a better chance of capturing the attention of your prospects.
Explanatory videos
Also called educational or instructional videos, explanatory videos take into account the problems of the target customers. This type of marketing video also takes into account a theme of your buyer persona. Indeed, explainer videos can be mini-promotional, purely educational or mini-educational. They follow the same storyline. It is about presenting the context and noting a need or a problem. Also, they present the theme, the concept or the solution and explain the advantages or benefits of your services/products, and are often accompanied by a customer testimonial.
Typically, how-to videos portray the main customer problem and offer solutions. They are therefore considered a well-illustrated staging. This type of marketing video can be in the form of a Q&A or an interview. It can be done over a long period of time because it has value for prospects.
To do this, prevent these explanatory videos from becoming boring by using the storytelling technique. The latter consists of telling a true story, taking into account the situation of a client. Do not hesitate to make a lightly fictionalized explainer video, as this will have the greatest impact on the target customers. Also, with an explanatory video based on a service or product, beware of the teleshopping syndrome.
Influencer videos
This type of video has become popular because influencer marketing works particularly well. These marketing videos get more shares, conversations, and views. Online businesses are looking for influencers to expand the reach of their services. They have understood that influencers are very popular and can reach a large number of targeted customers. So if you're considering this method, it's a good idea to opt for influencers that match your brand.
Then you can feature influencers in your ads to promote your services. Of course, you can also use an influencer in your explainer videos or in the promotional videos, etc.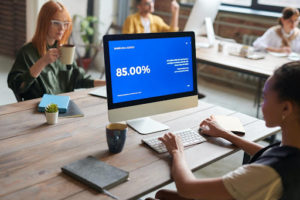 Comparison videos
Before a customer decides to use your service or use your products, he goes through various stages. Comparison is one of those stages. And if you want to tip their decision in your favor, you have to opt for the comparison videos. But how to do it? Just create videos where you compare your services to other competing companies.
Then you can hire an examiner. The latter will create an authentic comparison video for you. Comparison videos are popular on the internet today, especially on YouTube. These compare products like computers, electronic accessories, appliances, etc., and receive thousands of views.