What future for video advertising? 
Video advertising is a powerful marketing tool that many brands and businesses use today to boost sales. Through video advertising, a company is able to make itself known to its consumers. It is also a means by which a company sheds light on the superfluous points of its products, offers and services. 
Now's classic video ads will be replaced by programmatic advertising for a better return on investment for businesses. It should also be noted that artificial intelligence will play a greater role in better targeting consumers during video ads.
Programmatic advertising will be more prominent
Programmatic advertising, also known as programmatic marketing, is nothing more than purchasing advertising space automatically through an algorithm. Thanks to the algorithm, this type of marketing better takes into account certain factors for a better transmission and a better impact of the ads and advertisements that have been programmed towards consumers. This is a huge revolution for the advertising industry. 
The operating principle of programmatic advertising is relatively simple. Advertising spaces such as advertising banners found on websites will be sold to the highest bidders on ad-exchanges. The latter are nothing but markets in the physical world. In the virtual world, everything will be automated. Whether it is the different stages of price negotiation or the implementation of advertisements. 
All this is possible thanks to the different advertising algorithms commonly called pre-bid which are responsible for executing tasks programmed in the present or those programmed for a while. Presentation, sales, testimonial, and other video advertisements usually annoy the consumer if they are not made properly. To remedy this, programmatic advertising is proving to be more effective for businesses. 
First, through such marketing, advertisers will get a better return on investment simply because this type of advertising targets only consumers who are in need of the product, offer or service offered by the company. So the company will no longer need to invest large sums of money in advertising campaigns all over the place. 
Programmatic advertising also provides a better solution for companies or individuals who carry out advertising campaigns. It must be said that they will be able to better highlight the spaces of advertisements on the web pages, because the video advertisements that will appear will correspond to the expectations of the user.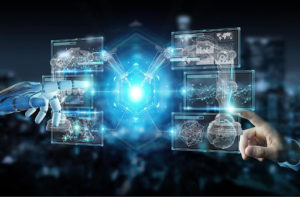 Artificial intelligence will be at the heart of video advertising
It is true that artificial intelligence is already being used in advertising campaigns, but in the coming years, it must be said that the involvement of AI will be more proven.  The role of AI in advertising campaigns is to study in depth and in record time a large amount of data. This data will be used by companies or publishers of advertising campaigns to better identify their target customers.
It is therefore clear that using AI in advertising campaigns, whether in video or other formats, would allow businesses to make better revenues. The products and services offered by the latter will be perceived as a priority by consumers who are indeed in need of the product or supply. Thanks to AI, companies will no longer spend astronomical amounts on advertising campaigns for meager revenues. 
In the years to come, artificial intelligence would be able to better track consumers so that the ads offered to them would have a much more impactful effect. This will simply mean that algorithms will only offer video or other advertisements to consumers based on their real needs. This will lead to a clear improvement in the conversion rate from potential customers to real customers. By fully integrating artificial intelligence into the various marketing campaigns, companies will be able to:
Better personalize the content of their advertising campaign; 

Create quality content for consumers; 

Better organize the content of the advertising campaign so that it is attractive;

Interact effectively with consumers…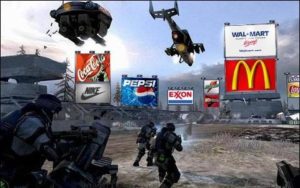 Video games will be more popular as channels for video advertising
The world of video games has been booming in recent years and it is clear that this world will grow even more in the years to come. It must also be said that the history of advertising within video games is not a reality that dates back to now. Many advertisements are made through video games, and this in two forms so far. 
Advertising in video games is primarily done either through product placements by brands and companies. It is also common to find that companies are launching the very creation of video games or equipment to make their benefits products known. For the time to come, it will no longer be only product placement, but it will be possible to make video advertisements through video games. However, the video games that will be taken into account a lot are nothing more than those of virtual reality. 
In order for video ads via video games to have an effect, it is imperative that campaigns are not too intrusive. That is to say that advertising should not in any case prevent the gamer from fully enjoying his game. It will also be necessary to avoid repetitive interruptions by video advertisements.
The Metaverse universe will be an excellent broadcast channel for video advertising campaigns 
The Metaverse is nothing more than a virtual world where everyone has the opportunity to lead an almost real life with his family, his friends or even with his co-workers. In this virtual universe, a bored individual can enter it to escape the realities of the real world. This is a universe that many gamers master, because there are many virtual reality games that adapt to the concept. 
With the democratization of the Metaverse, it is obvious that in the coming years this universe would constitute an excellent channel for broadcasting video advertising campaigns. Many companies and brands already see this universe as an asset for the mobilization and loyalty of their community. For more successful advertising campaigns in this virtual reality, companies and brands must also be present in this universe at all costs. 
Some companies are already preparing to exploit the various advertising spaces that will be available in the metaverse. In view of this, in order for advertising campaigns to be effective, it will be necessary to adapt the advertising models that already exist to the realities of metaverse. By doing this, the consumer will feel more involved, as he will be able to see the product and study it in the metaverse.
In reality, simulations can be undertaken by the consumer in the virtual world to better understand the product. This will make them more motivated to buy the product or service in the real world.
With Metaverse, the link between the customer and the producer will be further strengthened.